26 January 2021
Posted by:

Stefano Gaffuri

Category:

"Multilingual Countries" column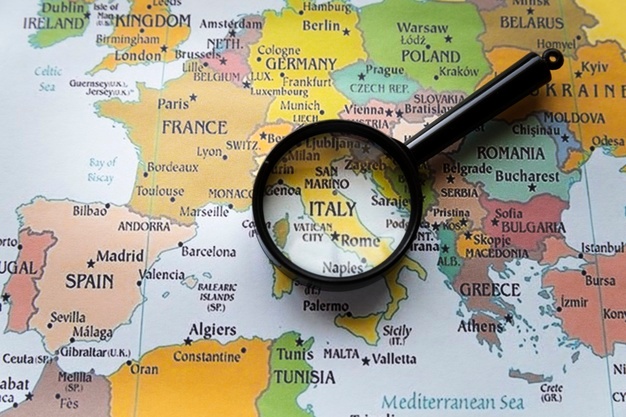 The second episode of this series discussing various multilingual countries and the languages spoken there is about our bel paese: Italy.
As mentioned in the "pilot episode", the first season will focus on Europe. Europe has 13 bilingual or multilingual states with two or more official languages, in addition to other languages​that are not officially recognised but certainly spoken by some parts of the population.
WHAT WE MEAN BY MULTILINGUAL COUNTRY
First of all, it's important to specify that in order to be included in our list, a country must do more than simply note two or more spoken languages (regardless of whether they're recognised as a "language" or considered dialects). The basic criterion for our (and not only our) selection of multilingual countries is that these two or more languages​ must be recognised at a legislative level and thus for place names, signage, school and communication.
On paper, therefore, Italy should not be considered a full-fledged multilingual country, as the primacy of the Italian language is recognised in the country. But …
ITALY AND ITS MULTILINGUAL REGIONS
But … at the regional level, there are four Italian regions (with special statutes) that are to be considered bilingual according to law. We're talking about Valle d'Aosta, Trentino-Alto Adige, Friuli-Venezia Giulia and Sardinia.
This leads us to consider Italy a multilingual country, given the national unity all these regions share with the others of the Italian state, despite the fact that bilingualism is not recognised throughout the country.
VALLE D'AOSTA
This region governed by a special act is located in the north-west of the country, in the Western Alps and bordering France and Switzerland.
The bilingualism in Valle d'Aosta establishes the equal use and legal relevance of both Italian and French. Indeed, from the ski slopes to the shops in Courmayeur, it's easy to meet people who can express themselves perfectly in both languages.
TRENTINO-ALTO ADIGE
This region in the Dolomites borders Switzerland and Austria and is located in the north-east of the peninsula.
Without dwelling on the region's legal management, from a linguistic point of view, German and Ladin are spoken, in addition to Italian. Ladin (Rhaeto-Romanic language) is in fact classified as an official language, not a dialect.
FRIULI-VENEZIA GIULIA
Bordering Austria and Slovenia, this autonomous region officially recognises two languages: Italian and Slovenian. It's clear that the bilingualism of these regions largely (if not entirely) derives from Italy's geographic neighbours.
SARDINIA
As one of the two largest islands in Italy, Sardinia is the fourth and last region of this episode.
As with Ladin, Sardinian is recognised as a language and not simply a dialect. Hence the bilingual nature of the region, where Sardinian and Italian are the official languages.
THE IMPORTANCE OF MULTILINGUALISM
In my opinion, the presence of several languages in Italy should be considered a wealth to preserve and defend.
Just like our dialects, these languages can increase our country's culture and specificity, not contaminating it but providing new ideas for the Italian language.
Stefano Gaffuri
English translation and adaptation by Sarah Schneider