5 February 2021
Posted by:

Stefano Gaffuri

Category:

ATTRAVERSO – COLUMN BY LETIZIA MERELLO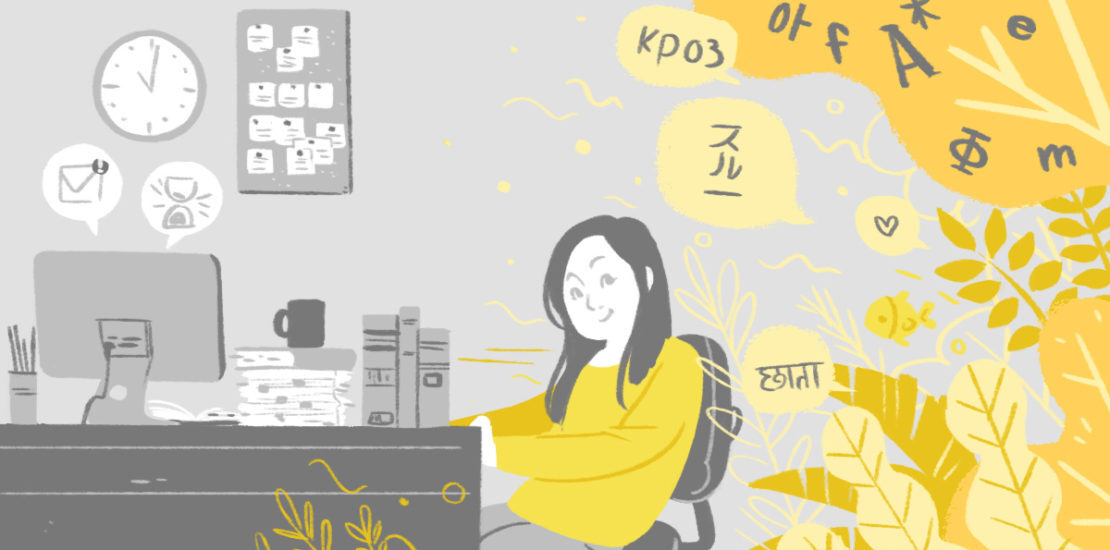 Attraverso … on rewriting. The new year has just begun, bringing with it new year's resolutions and new momentum, but also the occasion to look at the goals we've reached and, more importantly, those we didn't reach. Why not? What can we do better? What urges us to try again?
I considered all of these aspects (and many others, which I spare you for obvious reasons) in my first attempt to write something online. I thought about the first year of Attraverso, shy and a bit naive, the things I learned and discovered looking out this small window. What urges me to try again? One answer came, but it took a while.
I'd be happy to use this window not only to look out, but also to say something to passers-by. Not just to colleagues, operators and professionals in the language services sector, but above all to those who don't work with languages and are venturing a glimpse from the outside, simply out of curiosity, or because they want to think bigger this year and have decided to translate their website, or they wonder what it's really like to work as a translator because they're considering it as a profession.
During this year I'd like to bring you into my office, offer you a coffee and invite you to join me during a typical workday… which is not simply full of translation work, but I don't want to give too much away.
To a large extent, working with words means rereading, going back on your ideas, rewriting. And rewriting is at the heart of this introductory episode of my column in its new guise. It's an act that requires self-criticism and a fair dose of courage, but that's not why it should seem heroic or exceptional: rewriting, cutting and correcting, adding and expanding, should be constant acts in our daily lives. And in fact they already are, although we are often afraid to recognize this bravery.
Some time ago I was thinking about something odd, I was thinking about how when I look in the mirror from one day to the next, I hardly ever see the same person I expect to see. Have you ever noticed that? I certainly don't have an explanation, but I know that change is in our nature and welcoming it can make our lives easier: that's why we shouldn't be afraid to rewrite. And reread. And rewrite again. Like I'm doing with this article, right now.
Translation is also rewriting: there are many rules to respect, but it's still about observing the pieces of a puzzle and understanding how to change their order so that other eyes, other people, can see the same image. Here's a case where changing doesn't mean distorting, but communicating more effectively with an increasing number of people.
In each post I'll be telling you about a different aspect of my work. Next time I'll tell you about the first essential step before dealing with a new text: reading.
I can't wait to rewrite my story together with you!
English translation and adaptation by Sarah Schneider
Cover image: me, drawn by Claudia Plescia